Support Our Lesbian, Gay, Bisexual, and Transgender Community Forum!
We have created an easy to join Lesbian, Gay, Bisexual, and Transgender Community Forum that will change many peoples lives for the better.
Be Proud of Our LGBT Community! When in all of history do you think would have been a better time than right now to share your life story with others within our LGBT community? The barriers are dropping. Help support our LGBT Community Forum right now with a contribution of as little as $3. Since we are still in the beta stage with our forum, your participation now is key to our growth. Join us and help chisel out the best LGBT community possible! Your choices that you make now in helping us and becoming a member are what will steer the direction our community will grow!

Hello future contributor and LGBT.net member, My name is Mark Laymon and I want to share some life experiences with you. In return I am asking for you to share your life experiences with all of us as well.
I created the LGBT Community Forum as a safe place to share information within our community. At the present time we are a Florida based Limited Liability Company known as LGBT, LLC. As we grow we will need to expand the membership area and develop the nonprofit side of our community. We also have plans on creating an awesome social network that will be ad free and completely membership driven. But first we need to gather our resources and begin a crowdfunding campaign to cover our basic startup costs. That brings us to where we are now. We need your contributions to build our online community in scale to the offline community.
I see a vision much bigger than just a simple website and forum. This excited me very much as I know how communities can grow. Personally I have over a dozen years of experience in developing communities into thousands of active members. Together with a strong team of developers and community organizers we can make a difference. This is a movement you need to be a part of and share share with everyone you know. To build this LGBT community online I am asking for your immediate support, don't wait. You have the opportunity to make this the place to find and share information in a safe and reliable format.
Thank you for your participation and support in our community,
Mark Laymon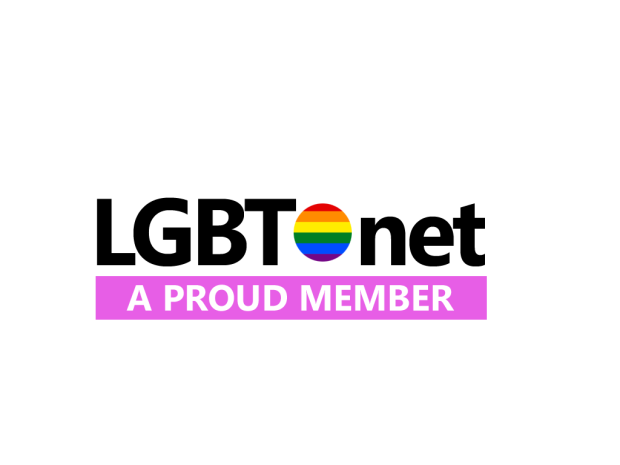 Ways You Can Help Our LGBT Community
Not everyone can contribute, we understand, that doesn't mean you can't help:
Get the word out and make some noise about our campaign.
Share this page using the share tools on this page!
Twitter is an amazing way to get the word out. Tweet us!
Don't stop with only tweeting us, contact your local press! TWEET THEM!
Facebook? Yes, we are also on Facebook! LGBTLLC
Follow our company page on LinkedIn too! Search LGBT!
Create a profile and start sharing your life experience at LGBT.net
The Perks of contributing to our LGBT Community Forum
Contributors Wall = $3
Send us a Testimonial Quote of why we are awesome with your name and Twitter username. We will publish your testimonial on our online contributors wall with a link back to you. Plus we will send a tweet to you from @LGBTLLC thanking you for your contribution to our community. This is your first step to supporting our community.
LGBT Stickers = $7
You want the world to know you supported a great community. We will mail you some of our specially made stickers with our logo and cool LGBT related images. Plus we will post your testimonial as well.

Hand Written Thank You Card = $23
We will send you a hand written Thank You card. Thanking you for you contribution is something we take seriously. Our contributors are what launches the LGBT.net website, plus we will add your testimonial on the website!
LGBT.net "Proud Member" American Apparel Crew T-Shirt = $37
Share your pride with one of our shirts. These are a high quality t-shirt that you can be proud to wear! Contribute $37 and receive a t-shirt, a hand written thank you card, some of our very cool LGBT stickers, and your testimonial on our website!
American Apparel Crew
Fitted Unisex Tee
100% ringspun combed fine jersey.
Please tell us your size when you make your contribution.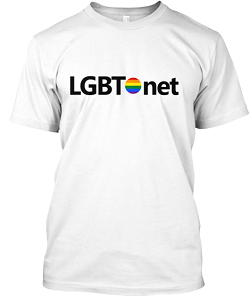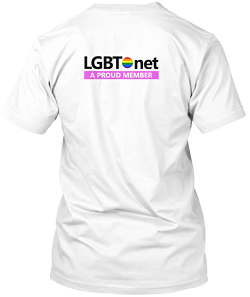 Because I Love You = $143

Contribute $143 towards our campaign and we will tell the world we love you too on our blog! Yes we will blog about you and tell the world how much you mean to us! Plus we will send you a t-shirt, a hand written thank you card, some stickers, and will post your testimonial on our website.
Founder's Circle = $987
We are seeking to find 25 founding contributors that will each make a minimum  contribution of at least $987 to our community. These founding contributors are the backbone of our community and we need to establish a firm commitment in our future. If you are someone that has the means to make this happen, please do. It will greatly effect our future.
Be Proud of Our LGBT Community, donate now to create something awesome!